About Me
Dad. Husband. Creator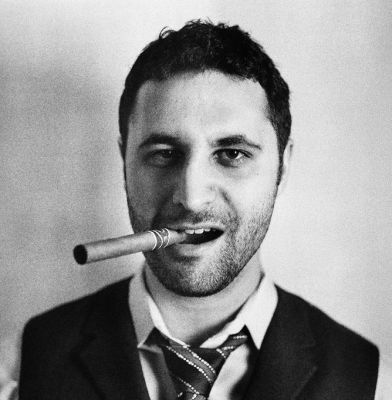 John Koht
VP of Client Strategy, LaunchPad Lab
Philosophy, Boston University
Chicago, IL
Cristina Falbo
Anthony and Gianluca
Hi, I'm John. I'm a full-stack product leader from Chicago. I founded Kohactive, a digital product agency, in 2008 that was recently acquired by LaunchPad Lab. I'm currently the VP of Client Strategy, where I help organizations through product strategy and development.
My software adventures started in 1995 when I was twelve years old and discovered AOL. I created punters and scrollers to learn how to code using Visual Basic. I used to create interfaces using Microsoft Paint. I probably annoyed a lot of people with the stupid apps I built. Fast forward to 2007. I started making websites and custom content management systems for some local businesses to help develop their online presence.
I founded Kohactive with a mission of creating quality software for companies of all sizes. Initially, I acted as a project manager, designer, and front-end developer. Eventually, I moved into backend development, product management, and strategy. Since then, I've helped launch over 200 products for startups, SMBs, and enterprise companies. I enjoy the entire process of product development, from ideation to strategy to execution.
My core focus is product development. I'm interested in product vision and strategy as well as building implementation teams and processes.
When I'm not working or spending time with my family, I enjoy various hobbies like photography, tinkering with some IoT/home automation, and working on side projects. I'm a fan of whiskey and have been known to make some delicious cocktails at home.
Sometimes I write about product strategy,
design, and development.
Read my posts
October 08, 2020
Finding and partnering with the right early adopters can make or break your product.
September 13, 2019
A brief introduction to custom software development, why and if you should build.
August 07, 2019
A few helpful things to consider when contemplating whether to build or buy software.